Arrests
CHP K-9 helps arrest 3 who fled in stolen car on I-80 in Berkeley
Pinole police ultimately took all three people into custody in connection with a burglary or robbery in that city, authorities said.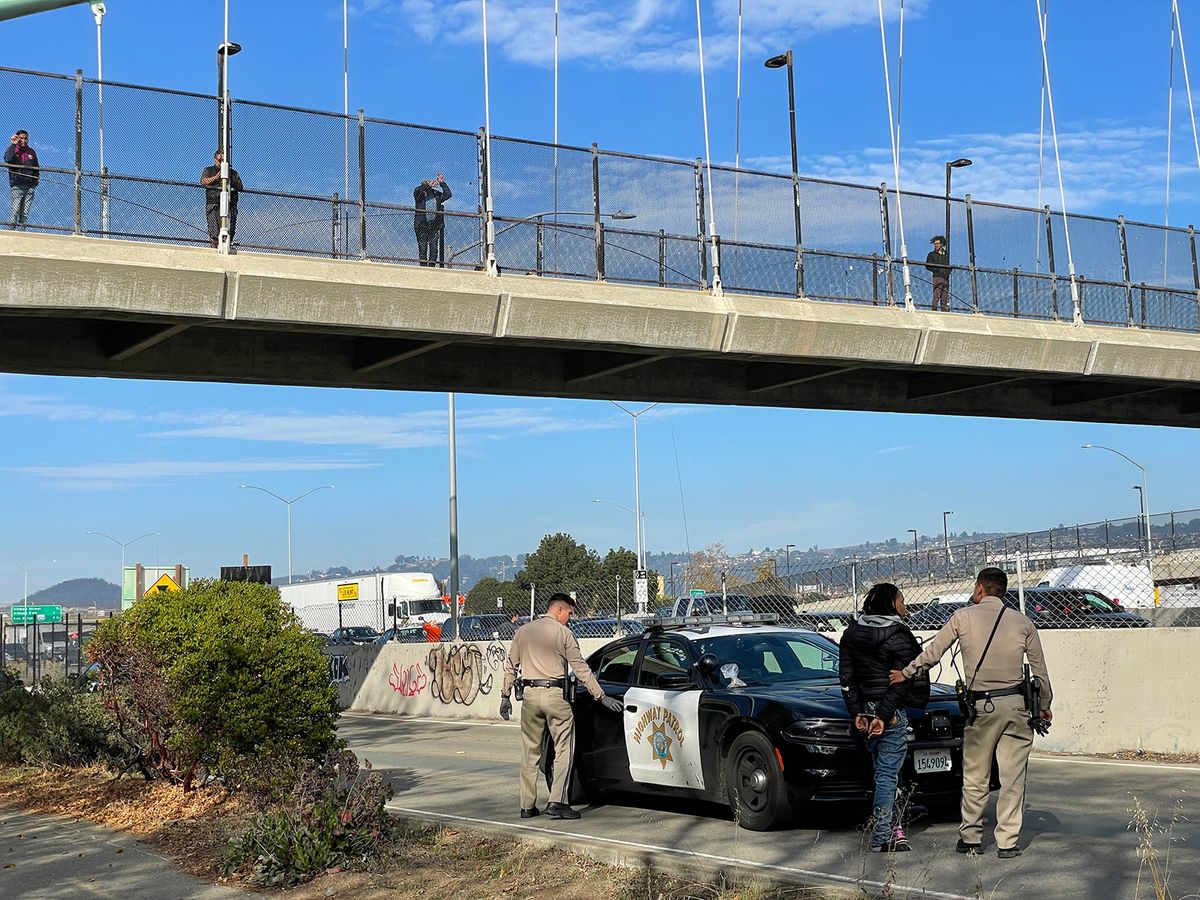 The CHP arrested three people in Berkeley on Thursday after they fled from police when they were spotted in a stolen car on the freeway, authorities report.
A fleet of California Highway Patrol units responded to Berkeley on Thursday afternoon to help with the arrest after the occupants jumped out of the stolen car and fled. The Berkeley Police Department also assisted in the response.
Multiple firearms, including a rifle, were recovered, authorities said.
The incident began at about 12:40 p.m. when a CHP Golden Gate K-9 officer spotted a stolen Dodge Charger on Interstate 80 near Gilman Street in West Berkeley.
Initially, the CHP said, the driver fled through traffic and the officer lost sight of the car.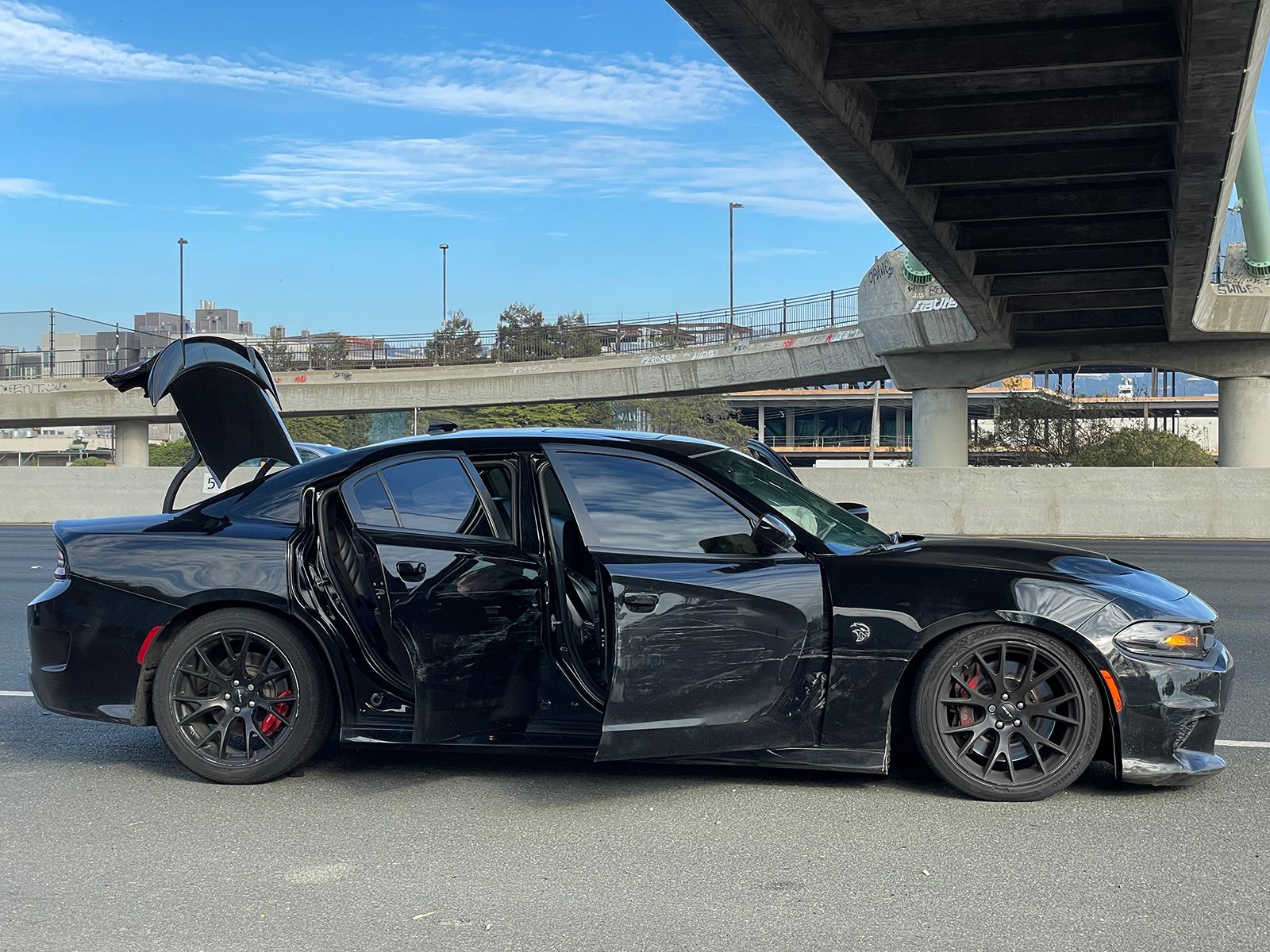 The driver then hit a vehicle on the freeway near the University Avenue overcrossing and pulled over, authorities said. (No injuries were reported.)
Three people jumped out of the Charger, hopped the nearby fence between the freeway and West Frontage Road and ran into the Brickyard Cove area of the Berkeley Marina, according to the CHP.
The Berkeley Scanner happened to be driving by on I-80 westbound as the incident unfolded, and pulled onto West Frontage Road to take a closer look after seeing a CHP officer carrying a recovered handgun up the road.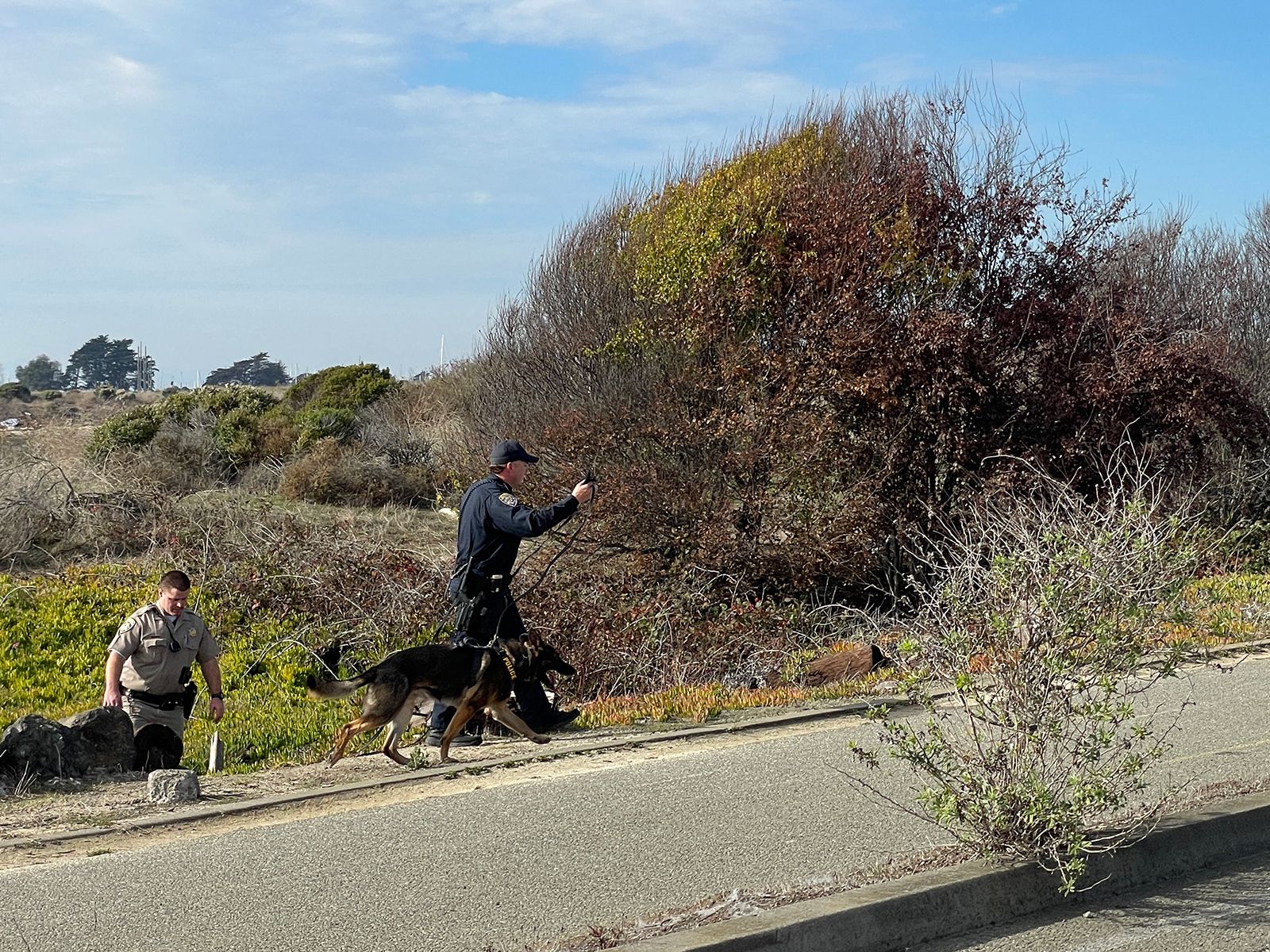 There appeared to be nearly a dozen police vehicles, mostly from the CHP, parked along West Frontage to help with the investigation.
Some of the CHP officers carried rifles and there was a CHP K-9 unit at the scene as well. The Oakland Police Department's ARGUS helicopter also responded to assist and circled overhead in West Berkeley for a period of time.
Authorities had arrested all three people, two males and a female, as of about 1:30 p.m. Police said the K-9 unit played a critical role in making the arrests.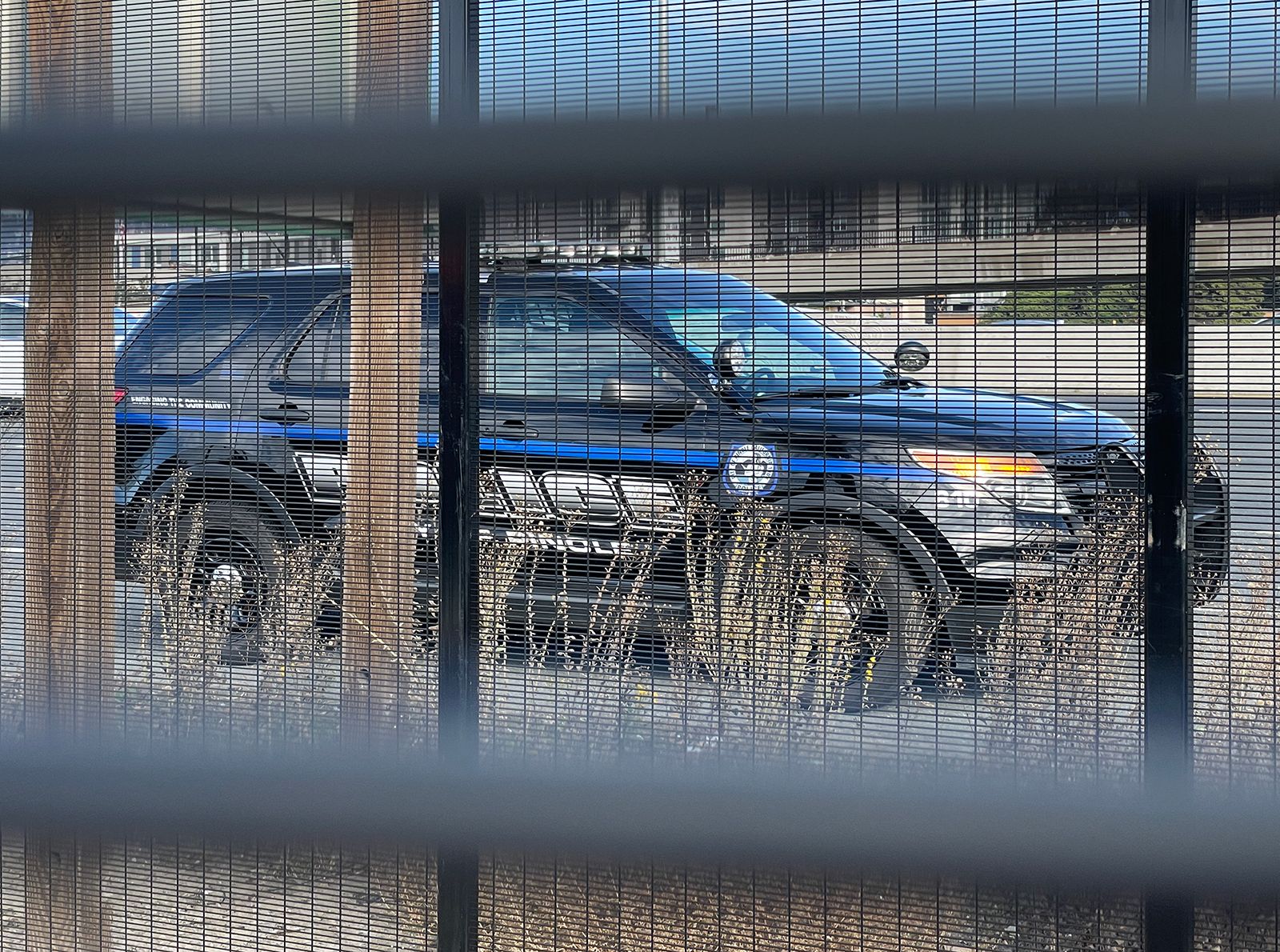 After the arrest, officers from the Pinole Police Department responded to the scene.
Pinole PD ultimately took all three individuals into custody in connection with a burglary or robbery in that city.
The Berkeley Scanner has asked Pinole for comment and will update this story if additional details are provided.
The investigation is ongoing, but authorities provided some of the basic details in response to inquiries from The Berkeley Scanner.