Traffic safety
Police find gun during arrest of passed-out driver in Berkeley
Passers-by called Berkeley police when they saw the man slumped over in the driver's seat on Adeline Street on Saturday night.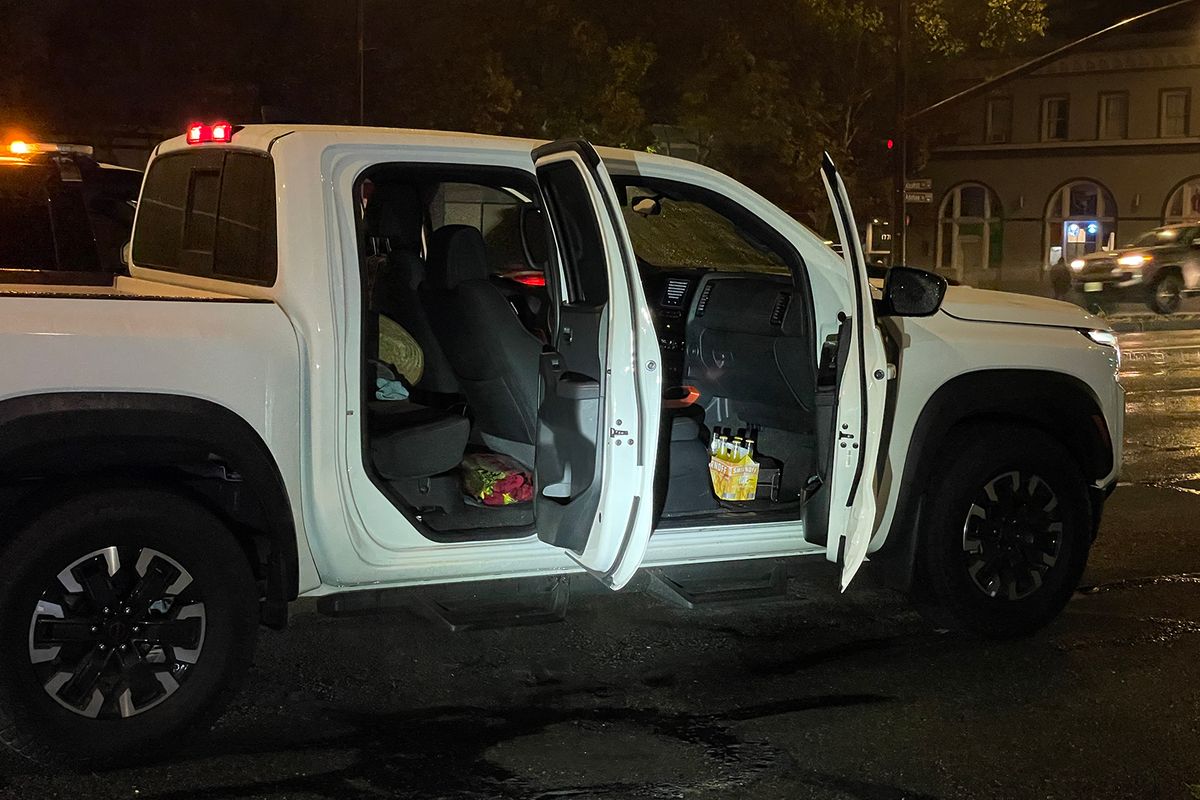 A man police say passed out behind the wheel at a busy South Berkeley intersection was found in possession of a gun and an open container of alcohol Saturday night, authorities report.
Passers-by called Berkeley police when they saw the man slumped over in the driver's seat at about 7:15 p.m. on northbound Adeline Street at Alcatraz Avenue.
Police blocked in the driver with their cars in case he decided to flee when he awoke, according to emergency radio traffic.
Ultimately, however, police were able to take the man into custody without incident on suspicion of driving under the influence.
Police said they found the gun in the man's glove compartment during the investigation.
Several Berkeley police officers were still in the area as of about 8 p.m. when the tow truck arrived to remove the man's white truck from the area.
Inside the truck, a bouquet of red roses was on the floor behind the passenger seat.
On the floor in front of the passenger seat was a six-pack containing five bottles of Smirnoff Ice. One of those bottles was already open.
Despite a light rain, a steady stream of motorists passed through the busy intersection Saturday night.
This story will be updated when more information becomes available.
Update, Nov. 6, 12:05 a.m. The man who was arrested on Adeline Street was Luis Sanchez, a 41-year-old carpenter, according to booking records online.
He was arrested on suspicion of carrying a concealed weapon in a vehicle and carrying a loaded handgun when you aren't the registered owner — both felonies; along with having a large-capacity magazine and DUI.
His bail is listed as $95,000 and Sanchez is scheduled for arraignment at Wiley W. Manuel Courthouse on Wednesday morning.