Shootings
Charges filed in catalytic converter theft case where man shot at resident
Oscar Cerrato-Garcia was wearing an ankle monitor related to a prior catalytic converter theft case during the Berkeley crimes, police said.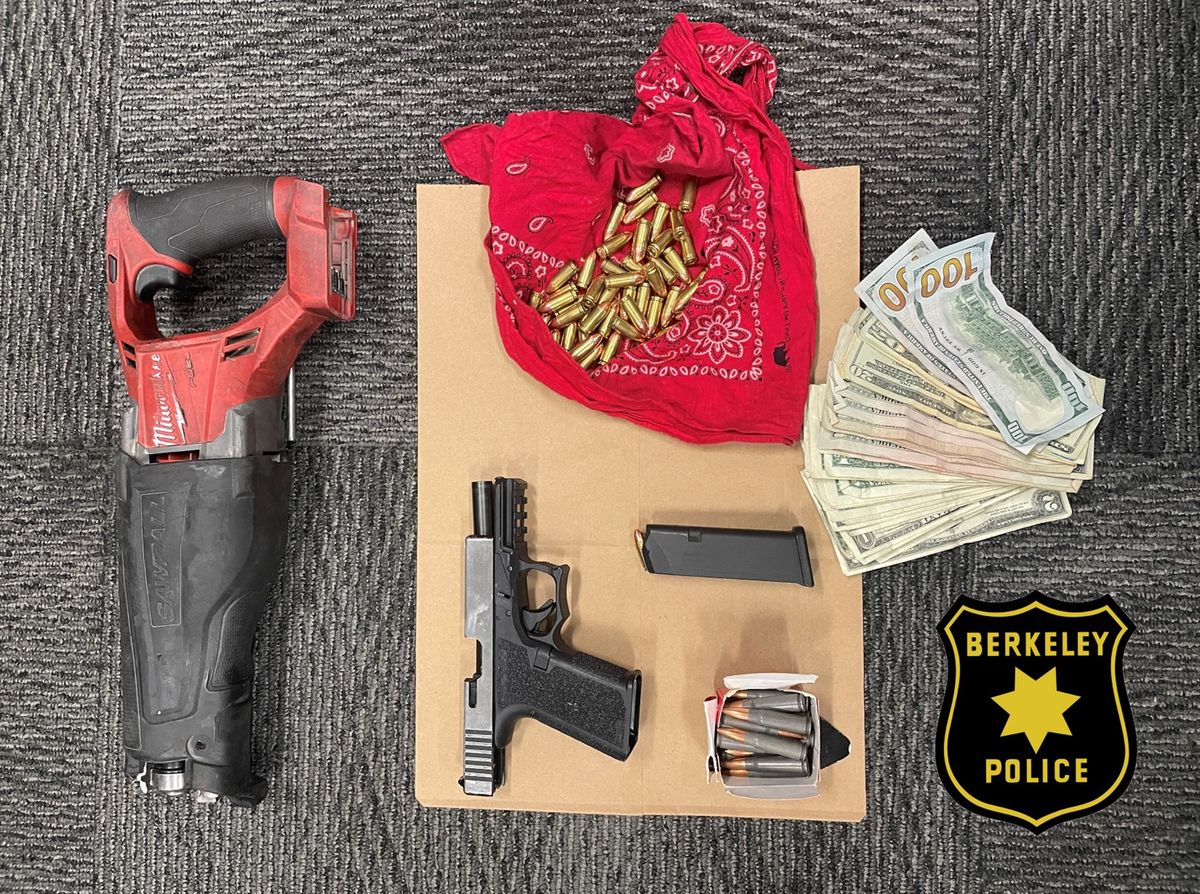 Police say they have closed the case where a man fired a gun at a Berkeley Hills resident after stealing one catalytic converter and trying to steal another one in early October.
Ankle monitor data helped crack the case, according to court papers: The suspect was wearing an ankle monitor related to a prior catalytic converter theft from San Francisco during the Berkeley crimes, police wrote.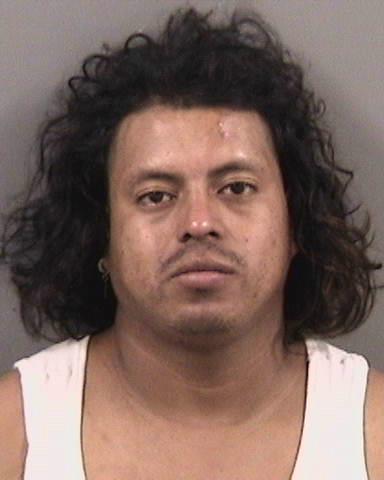 Oscar Cerrato-Garcia. Berkeley Police
On Thursday, Berkeley police arrested Oscar Cerrato-Garcia during a surveillance operation at an Oakland motel, according to court papers obtained by The Berkeley Scanner. (The Scanner asked BPD for information about the arrest the next day.)
On the day of Cerrato-Garcia's arrest, police said they found a backpack tossed by the suspect containing an unserialized handgun known as a ghost gun, ammunition, the keys to a stolen Audi and about 1 gram of methamphetamine.
A probation search of his room led to the discovery of more ammunition, saw blades, a reciprocating saw and three vehicle jacks, according to court papers.
The Berkeley investigation began Oct. 6 when two people, including one who was identified as Cerrato-Garcia, were caught on surveillance video stealing a catalytic converter on Spruce Street (near Northampton Avenue) in the Berkeley Hills just before 6 a.m., police wrote.
The men, who were in a stolen Audi, then immediately went to the 2300 block of Oak Street (near Glen Avenue) and tried to steal another catalytic converter, police wrote.
A witness on Oak Street confronted them and one of the men fired a gun at him, Berkeley police wrote. Officers found casings at the scene.
The investigation ultimately led police to Cerrato-Garcia, who was wearing an ankle monitor related to a catalytic converter theft case from San Francisco, according to court papers.
Detectives later determined that Cerrato-Garcia's ankle monitor placed him at both Berkeley crime scenes from Oct. 6, police wrote.
Police noted in court papers that Cerrato-Garcia had an "extensive prior arrest/conviction history" related to vehicle theft and other property crimes and is already on felony probation.
On Oct. 19, Oakland police officers found the stolen Audi from the Berkeley crimes. It had been abandoned in their city.
BPD detectives who searched the Audi found two kinds of ammunition as well as ski masks and saw blades, police wrote.
Detectives then got a warrant for Cerrato-Garcia's arrest and tracked him to the Holiday Motel at 4474 MacArthur Blvd. on Thursday, Oct. 27.
At 3:30 p.m. that day, police said, Cerrato-Garcia walked out of a motel room, carrying a backpack, toward a different stolen Audi.
When police tried to stop him, BPD wrote, he tossed the backpack and ran.
Police ultimately caught up with him and took him into custody, BPD wrote.
When he was questioned, according to charging papers, he "denied being involved with the catalytic converter thefts" and "denied any knowledge of the backpack" and the Audi.
On Monday, the Alameda County district attorney's office filed charges in the case.
Cerrato-Garcia, a 28-year-old roofer with no address, according to police and court papers, was charged with the grand theft of a catalytic converter from a 2005 Toyota Prius and the attempted grand theft of a catalytic converter from a 2006 Prius, both on Oct. 6.
He was also charged with the possession of a firearm by a felon and the possession of ammunition by a prohibited person.
He was not charged with firing a gun, according to court papers.
When is vandalism more than vandalism?
Cerrato-Garcia has one prior conviction listed in Alameda County, for felony vandalism over $400.
The Berkeley Scanner reviewed court papers from that incident to learn more.
On April 24, according to charging papers, a Hayward woman had walked out of her home just before 6:30 p.m. to find Cerrato-Garcia "sawing off" her "catalytic converter with a large power tool."
As he fled the scene, police wrote, he "raised the power saw and told the victim he would be back to harm her and her family."
The Alameda County sheriff's office arrested Cerrato-Garcia nearby and found him in possession of methamphetamine, 13 saw blades, pliers and a screwdriver, according to charging papers.
He was originally charged with multiple felonies in that case but most of the charges were dismissed as part of a plea deal in August.
As of Wednesday, Cerrato-Garcia remained in custody at Santa Rita Jail in Dublin and is being held on $110,000 bail in connection with multiple cases.
He is scheduled for a pretrial hearing Nov. 9 at Wiley W. Manuel Courthouse in Oakland.
On Wednesday, Berkeley police told The Berkeley Scanner that the arrest was an example of "how quality security footage can be used to aid in criminal investigations."
The city has a security camera registry for those who would like to contribute.
Other Berkeley shootings, catalytic converter thefts
Berkeley has had about 50 shootings this year, according to police.
In the past three months alone, there have been about 300 catalytic converter thefts around the city, a steep increase over the same period last year.
After publication, by request, BPD told The Berkeley Scanner that there had been 570 catalytic converter thefts this year to date, compared to 424 over the same period last year. That's a 34% increase.
Perhaps even more concerningly, there have been at least four catalytic converter thefts in Berkeley this year that involved gunfire, police have said.
That included one, previously unreported, on Hillcrest Road (near Eucalyptus Road) in mid-June.
In early October, a man was shot and killed during a catalytic converter theft in Oakland, according to reports on SFGate and other Bay Area news outlets.
Berkeley police have urged community members not to intervene in catalytic converter thefts due to the increased risk of violence.
The Berkeley Scanner has asked BPD for additional details about the investigation and will update this story if they are provided.