Traffic safety
UPDATE: Man struck by dump truck driver dies after crash
He was identified as 72-year-old William Evans of Berkeley.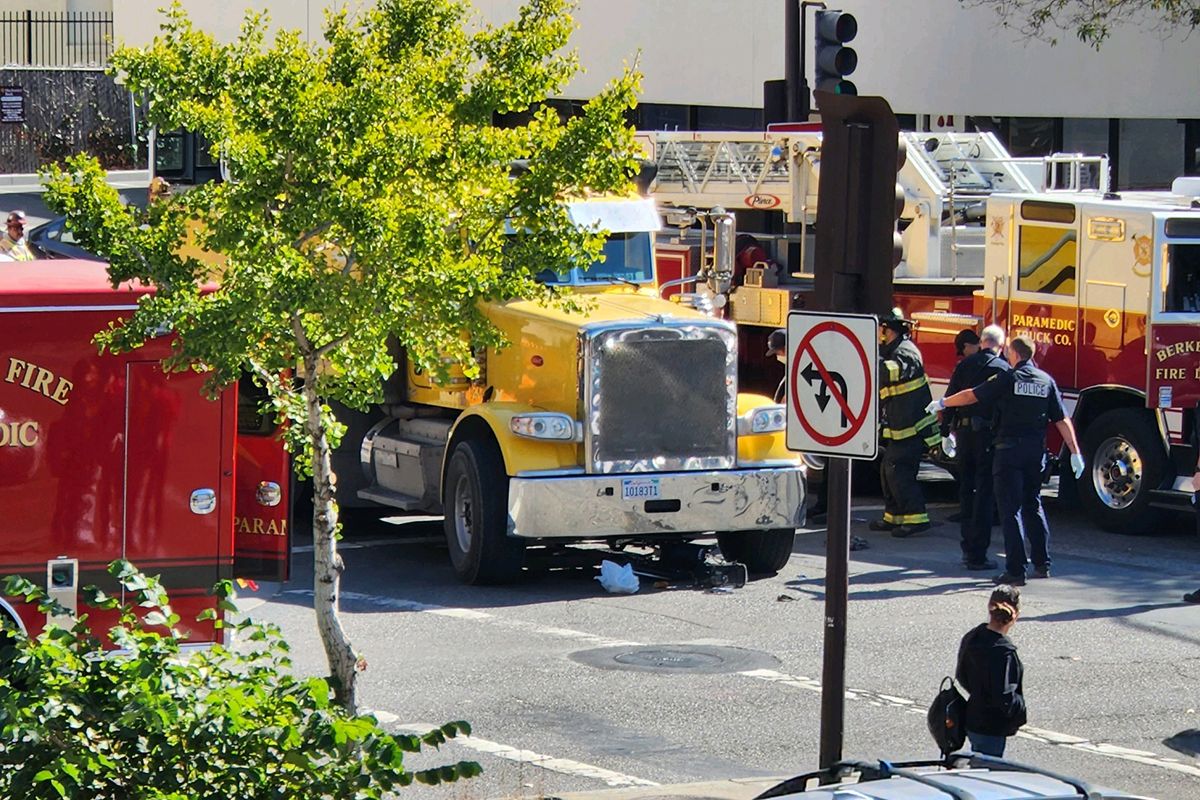 A man in a wheelchair who was hit by a dump truck driver in downtown Berkeley on Thursday has died at the hospital, authorities now report.
Just after the crash, the man had been described as conscious and aware, but he later succumbed to his injuries, the Berkeley Police Department said in response to a Berkeley Scanner inquiry shortly before 4:30 p.m.
He was identified as 72-year-old William Evans, the Alameda County coroner's office said at 9:45 p.m. Evans, a Berkeley resident, was pronounced dead at Highland Hospital at 3:07 p.m.
The crash was reported at 11:55 a.m. Thursday at Bancroft Way and Shattuck Avenue in downtown Berkeley, police said.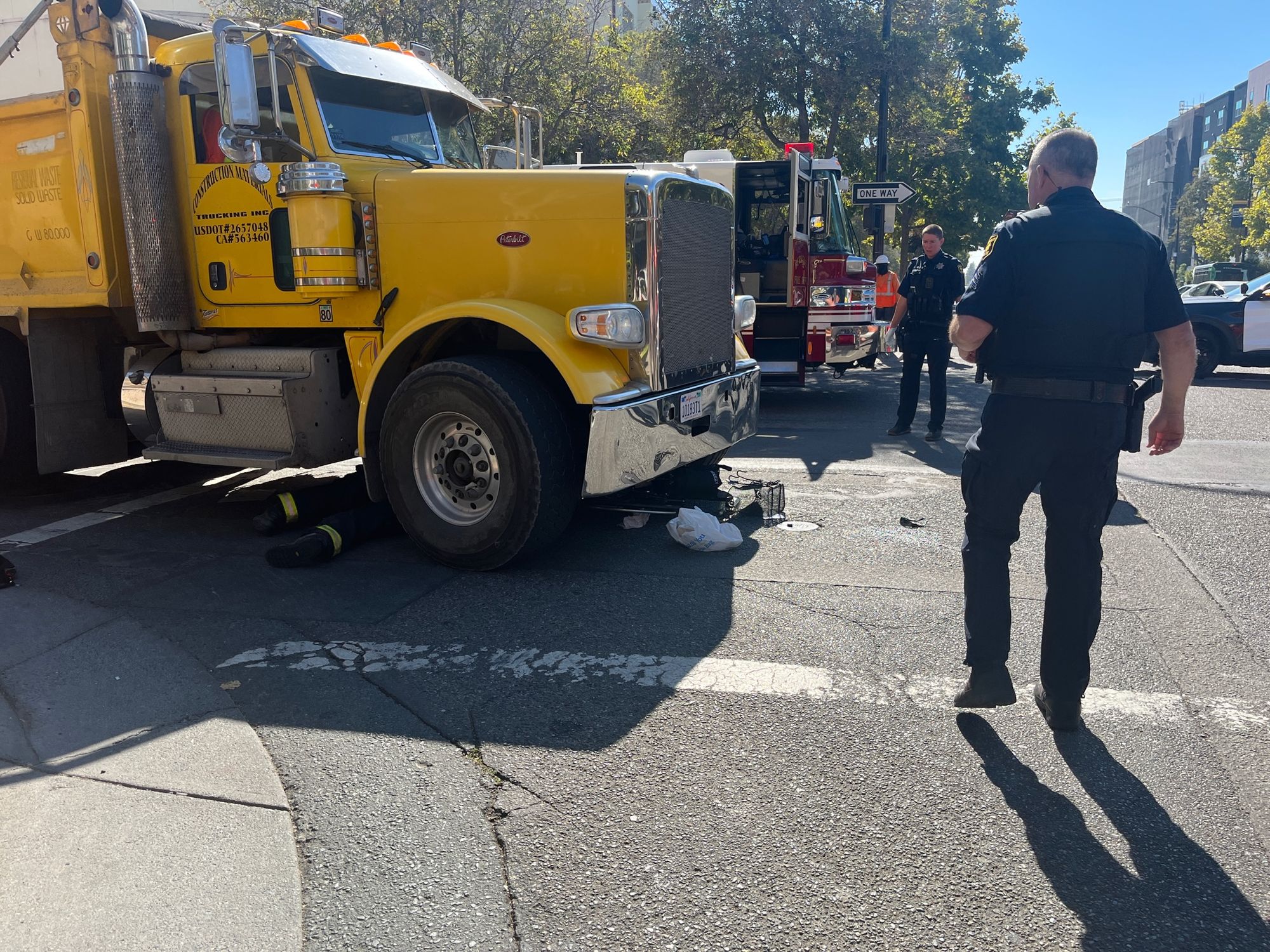 BPD said the driver of a Peterbilt dump truck had struck a man in a wheelchair, pinning him underneath the vehicle.
The truck had been westbound on Bancroft Way approaching Shattuck Avenue when the crash took place.
The man who was hit had nearly reached the curb cut, community member Paul Kealoha Blake told The Berkeley Scanner on Thursday afternoon.
Blake said the man had still been under the truck when he got to the scene. Many police officers and firefighters were also in the area.
"They were trying to get him out," Blake said. "I think they had a sense that it was going to be a serious situation."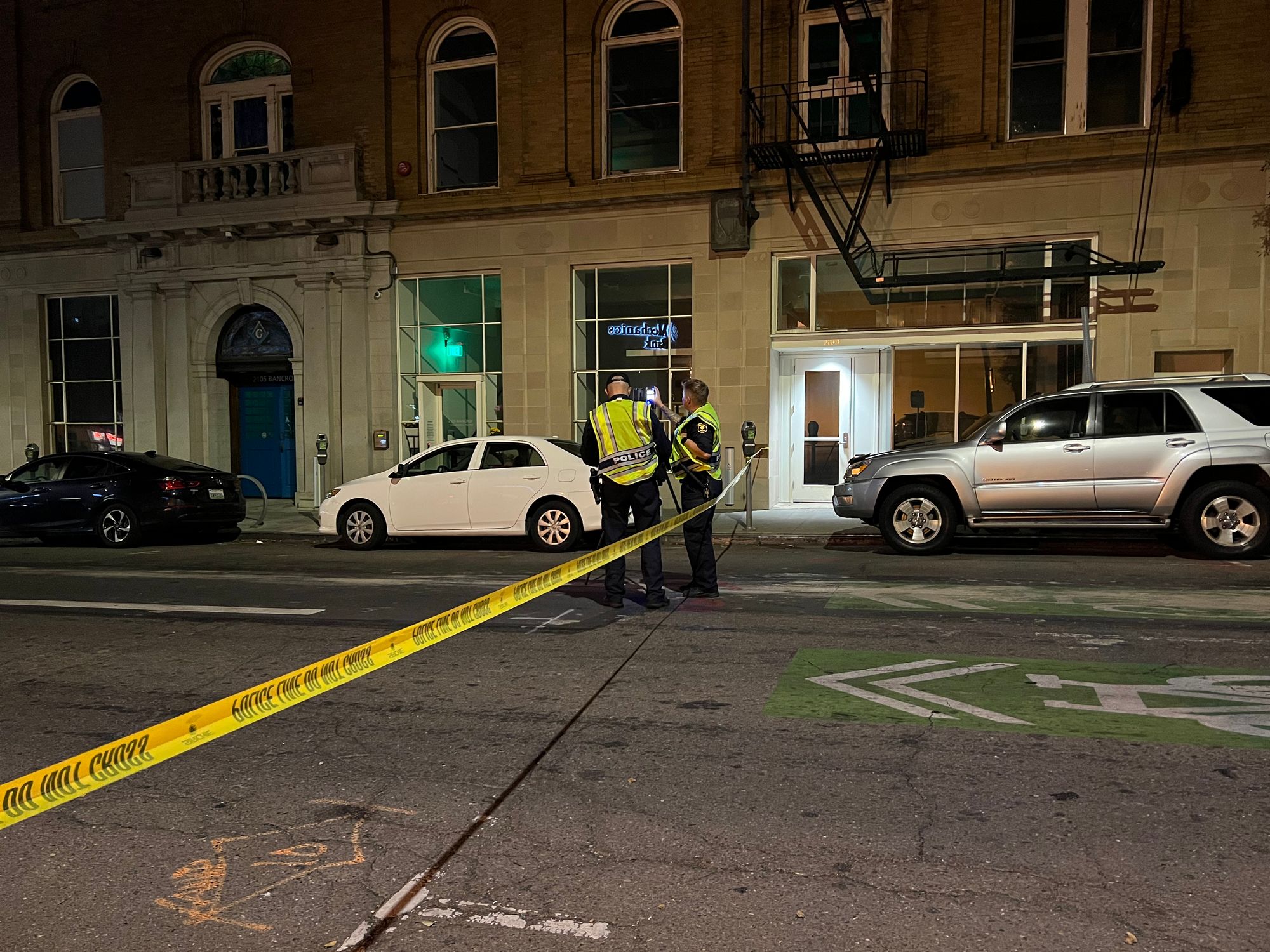 The man was taken to the hospital after the crash. Authorities initially said that his injuries had not appeared to be life-threatening.
As of 1:10 p.m., police had reopened the intersection to traffic.
As of 4:30 p.m., the Alameda County coroner's bureau said it could not respond to media inquiries until later this evening due to staffing constraints.
The Berkeley Scanner will update this story when more information becomes available.
Note: BPD initially said the crash took place at a slightly different location. This story was updated shortly after publication with the correct information and some additional details. This story was updated again at 4:30 p.m. due to the developing nature of events.