Traffic safety
Driver takes out traffic signal in North Berkeley solo crash
The driver appears to have escaped the crash uninjured, authorities said.
A man driving in North Berkeley on Friday night rolled his truck and took out a traffic signal but managed to escape unharmed, authorities said.
The Berkeley Fire Department told The Berkeley Scanner that it wasn't clear what may have caused the rollover crash, which was reported at 9:55 p.m. No other vehicles were involved.
As of publication time, authorities remained at Eunice and Sutter conducting the investigation and cleaning up debris.
"Lucky he didn't hurt anybody," a community member at the scene, at Eunice and Sutter streets, overheard a police officer observe.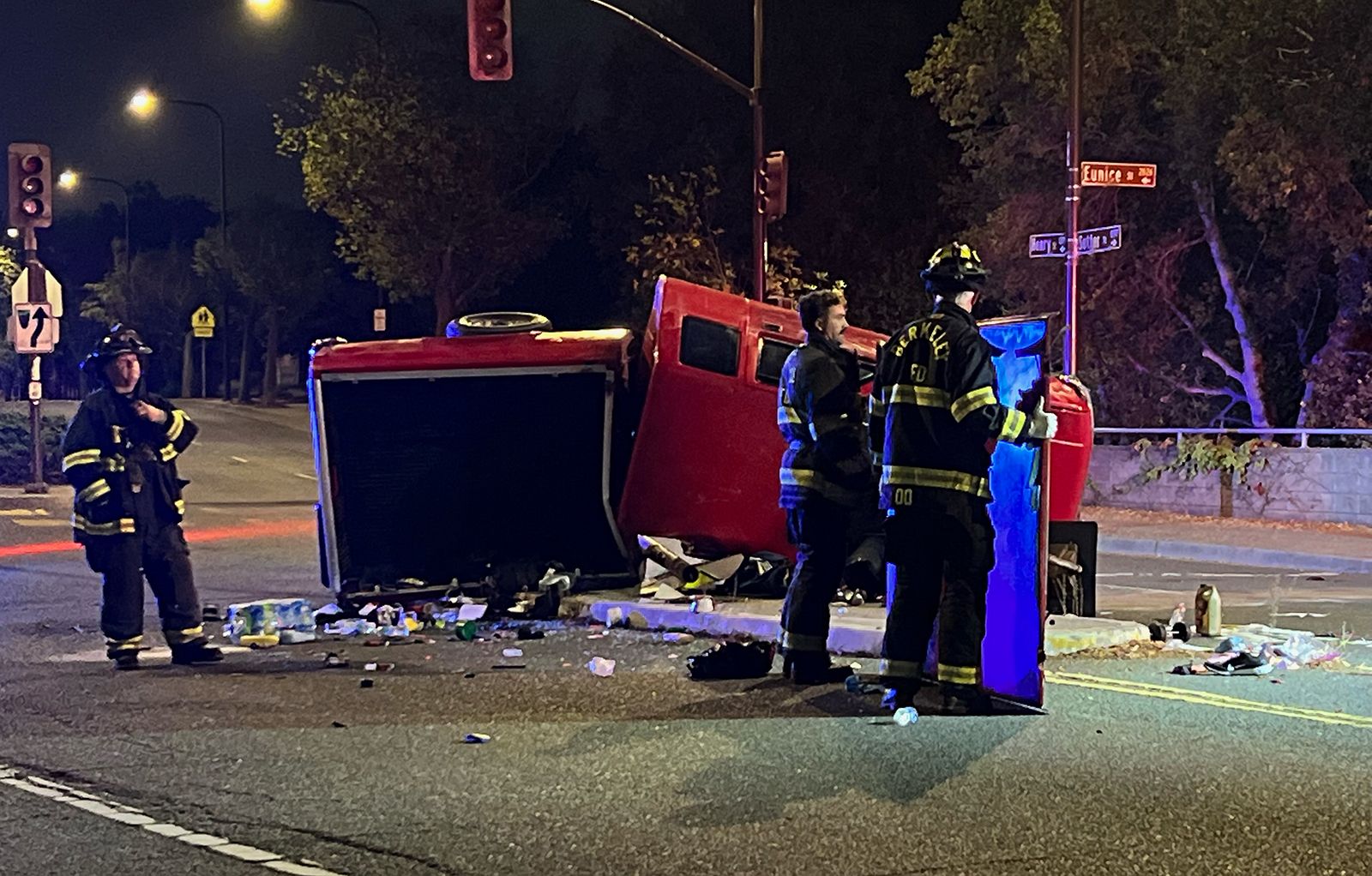 First responders are now attempting to get public works staff to come out "to get the signal lights working," BFD told The Scanner shortly before 10:30 p.m.
It appeared to one observer that the driver had hit a pole that partially split the front of his truck apart from the truck bed.
The Berkeley Scanner has asked police for additional information and will update this story if that becomes available.
Community member and Berkeley photographer Ariel Nava contributed to this report.