Arrests
Teens attack homeless man, woman at Berkeley BART plaza
"There's some crazy stuff that happens in the plaza, but that was the first time I saw that," one local worker told The Berkeley Scanner.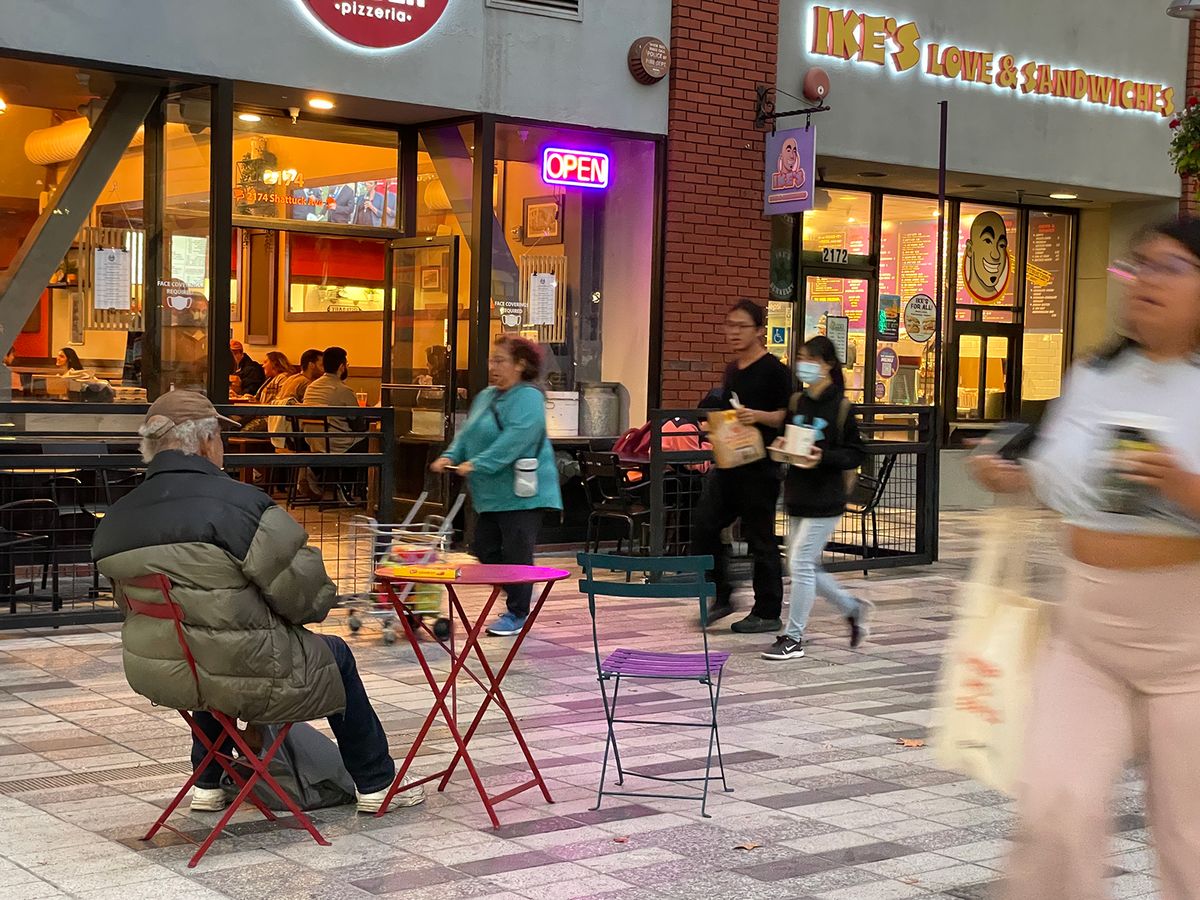 A homeless man and woman sitting in the Downtown Berkeley BART Plaza were attacked Friday by a group of young people believed to have been local high school students, authorities said today in response to a Berkeley Scanner inquiry.
The attack near Shattuck Avenue and Center Street was unprovoked, the Berkeley Police Department said. A 15-year-old boy from Berkeley was arrested after a brief foot chase downtown, and other arrests may be forthcoming.
Police said the 51-year-old man and 37-year-old woman were sitting in the plaza outside Sliver Pizzeria when a group of 5-10 teenagers confronted the pair just after 5:20 p.m.
One of the young people punched the woman in the jaw. Another picked up a chair and threw it at the man, striking him in the face.
A community member told The Berkeley Scanner that he had been working at a business nearby when he heard shouting from down the block just before the situation turned violent.
He saw a teenager "pick up a chair and chuck it. It hit [a man] in the face. I saw the chair fly."
Someone then walked up to the group screaming for them to stop and the group of teens ran off, he said.
"There's some crazy stuff that happens in the plaza, but that was the first time I saw that," he said.
When the call initially came out, one person told police that a group of six juveniles was "beating up a homeless woman."
Witnesses said the teens "were laughing and calling her names." Other people tried to defend the woman and told the group to leave her alone, police said.
One member of the pack also took a cellphone from someone who was either recording the attack or trying to call the police. The thief threw the phone out of the owner's reach, BPD said.
Responding officers found the teens up the street at McDonald's at University and Shattuck avenues.
After a brief foot pursuit downtown that ended around Addison and Milvia streets, BPD arrested the 15-year-old from Berkeley on suspicion of felony battery and assault with a deadly weapon.
No further information was available about his status due to privacy laws that protect minors.
The man and woman who had been attacked were medically evaluated at the scene and declined hospital transport, BPD said.
💡
See typos or other issues with the story? Drop a note to The Berkeley Scanner. We want to hear from you.