Arrests
Police: Man arrested after threatening Southside residents
David Denton has come into regular contact with Berkeley police, including last year when he reportedly committed three antisemitic hate crimes in 24 hours.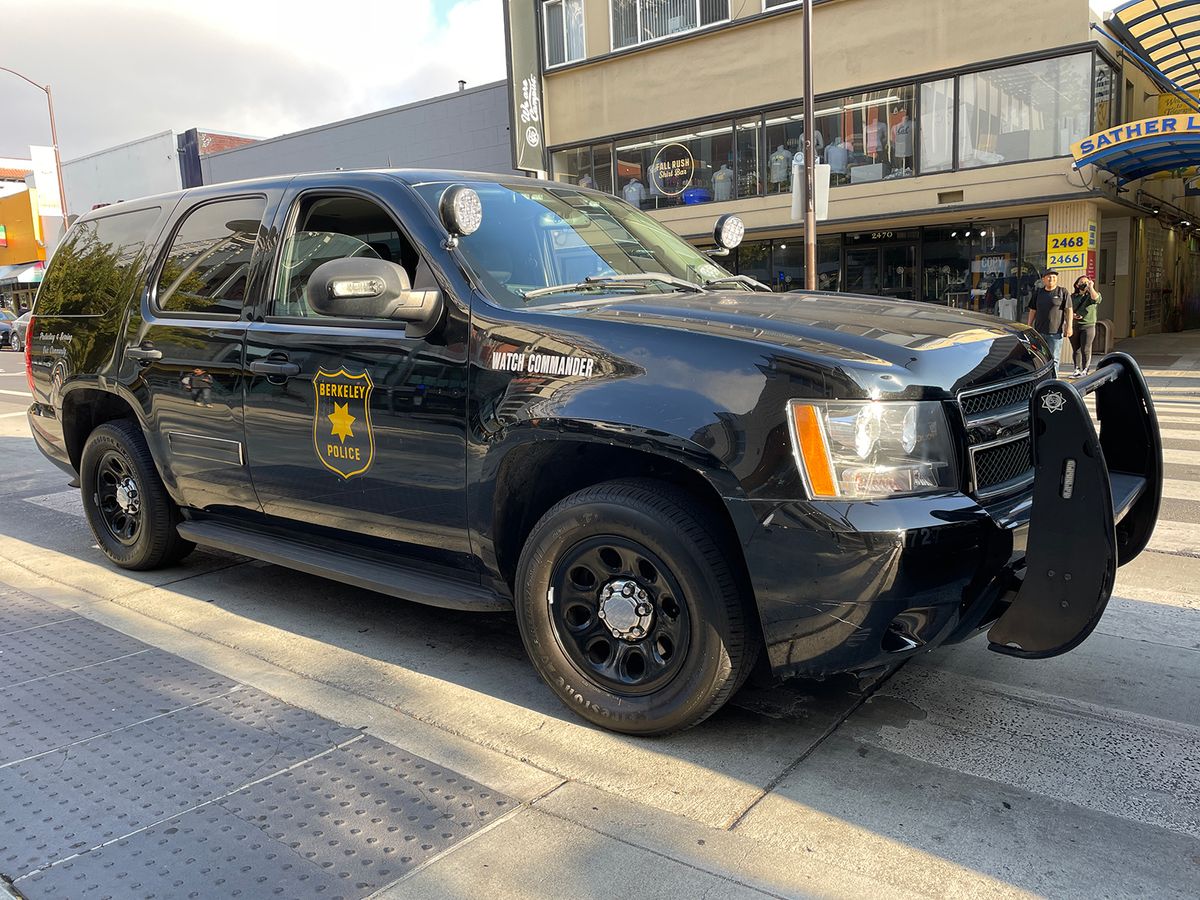 A man who entered a Channing Way apartment building and threatened residents Saturday remains in custody this week, according to police and court records reviewed by The Berkeley Scanner.
David Denton, 41, has come into regular contact with police in Berkeley, including last year when he reportedly committed three different hate crimes within just 24 hours that were described by police as antisemitic.
The most recent arrest for Denton, who police said is unhoused, occurred Saturday just after 5 p.m. in Berkeley's Southside neighborhood near the UC Berkeley campus.
BPD said officers were called to an apartment building in the 2700 block of Channing Way, near Piedmont Avenue, for a shirtless trespasser who had begun to threaten residents.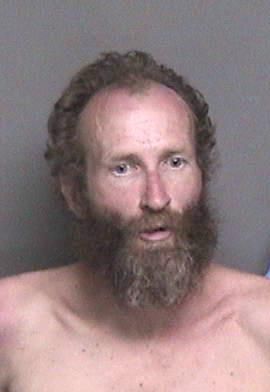 David Denton. Berkeley Police Department
"The trespasser, whom officers recognized from several prior contacts, was throwing items around and had armed himself with a metal object that could be used to stab someone," BPD said.
Police said officers spoke with Denton for an hour in an effort to de-escalate the situation.
They were ultimately able to take him into custody after firing one round of less-than-lethal munitions at him, BPD said.
Denton was arrested on suspicion of assault with a deadly weapon, resisting arrest, vandalism and probation violation.
Berkeley police have fired less-than-lethal rounds, which are generally hard foam projectiles, just five other times in the past year, including BPD's Transparency Hub, a robust repository of interesting department data.
Frequent contact with police in Berkeley
Denton made headlines last year in April in connection with three antisemitic hate crimes reported in Berkeley within just 24 hours.
Denton "wrote graffiti 'referencing those of Jewish faith' on a home in the 2500 block of Warring Street 'and also destroyed a Jewish religious artifact' there," this reporter wrote on Berkeleyside at the time.
"About 12 hours later, police said Denton vandalized Congregation Beth El, at 1301 Oxford St., with antisemitic writing. He also destroyed 'religious artifacts, police said, and left a 'handmade reverse swastika," as per the April 2021 Berkeleyside story. "Early the next morning, according to police, Denton went to a Jewish community center in the 2700 block of Bancroft Way between about 2:30 and 4:35 and 'wrote several bizarre messages in English and Hebrew that referenced Judaism, rearranged some items into shrines and also took some items.'"
According to court records reviewed by The Berkeley Scanner, Denton was charged with a hate crime and other violations in connection with those incidents.
He ultimately took a plea deal and was convicted of a single count of misdemeanor vandalism. Denton was placed on probation.
💡
See typos or other issues with the story? Drop a note to The Berkeley Scanner. We want to hear from you.
Denton was next charged by the Alameda County district attorney's office in November 2021, according to court records, after he vandalized the first floor of Berkeley City Hall. According to police, he knocked over plants, chairs and sculptures and pried marble off of the entry door.
Police said it looked as if Denton then used the marble to break windows and light fixtures in the area.
He was charged with felony vandalism in that case, which appears to be pending resolution, according to available court records.
Denton was arrested more recently in late July of this year after he reportedly threw a brick through the window of St. Johns Presbyterian Church, at 2727 College Ave. (at Derby Street), so that he could get inside.
Police responded to the church at about 8:10 p.m. July 31 just after Denton walked out of the building, BPD said in response to a TBS inquiry.
Denton was arrested on suspicion of burglary, vandalism and vandalism to a place of worship, which is sometimes considered a hate crime. Police said he caused approximately $400 in damage to church property.
Denton was charged with two misdemeanors in the case — vandalism and trespassing — and was found guilty by an Alameda County Superior Court jury just last week, on Sept. 22.
He was placed on probation through Sept. 22, 2023, according to court records.
As of Friday, Denton remained in custody at Santa Rita Jail in Dublin, although he does not appear to have been charged yet in the new case, according to court records online.
He is scheduled for a post-probation-revocation hearing next week.