Policing
Berkeley police staffing at historic low, officers say
Police in Berkeley say they are feeling the impacts of the staffing crunch.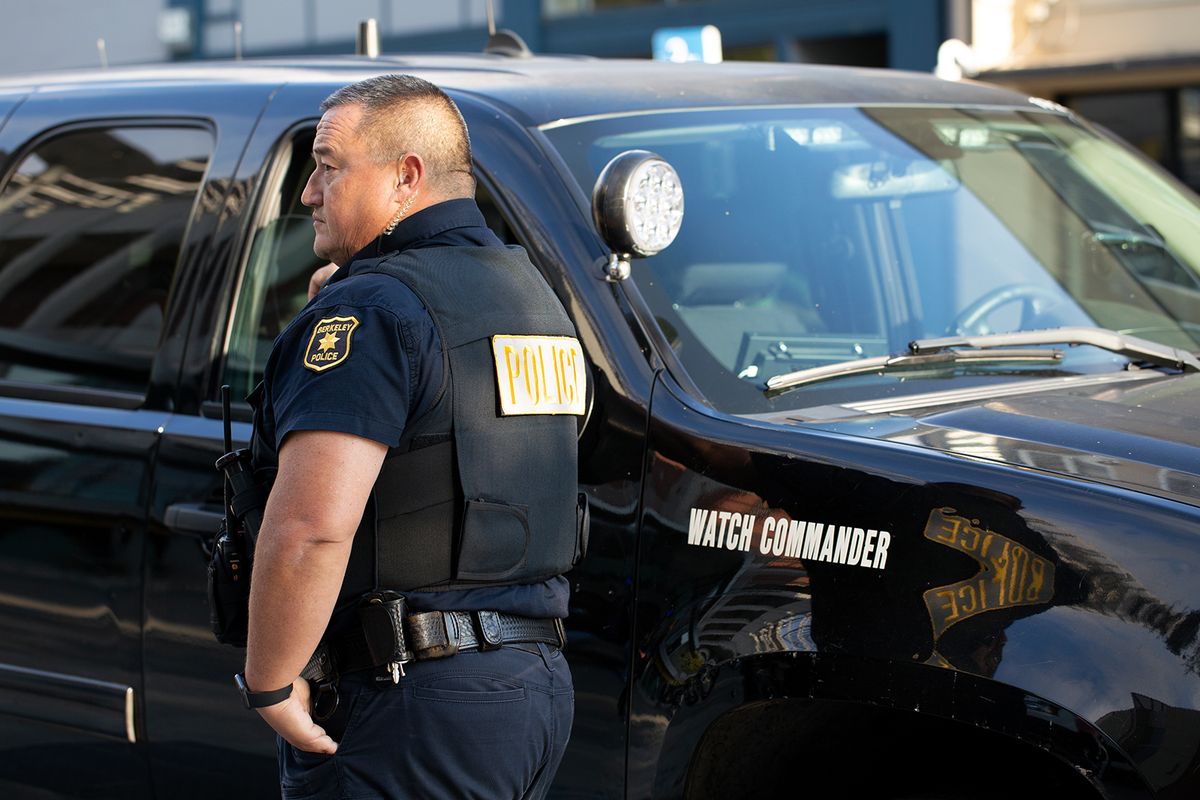 Berkeley police staffing is at or near an "all-time low," a BPD official told the Police Accountability Board on Wednesday night.
The Berkeley Police Department is hovering around 130 officers available for active duty, Capt. Daniel Montgomery told oversight board members at their regular Wednesday meeting.
Technically, BPD has about 150 officers on the roster, but 13 are out with injuries, several are still in training at the police academy and others are out on other types of leave, Montgomery said.
He said just seven applicants had shown up at a physical agility test over the weekend that is part of the hiring process. That's a far cry from the 400 or so people who participated when he took the test years ago, he added.
Police staffing, and municipal hiring in general, have faced increasing challenges as many agencies compete for a diminishing applicant pool.
One BPD officer told The Scanner earlier this week that police in Berkeley are definitely feeling the impacts of the staffing crunch.
"We can't fill beats," he said. "We have to hold people over (for overtime). We're going to the same well all the time to fix the problem."
Veteran BPD officers can still recall when the department had more than 200 officers on the force. Under this year's budget, the agency is authorized to have up to 178 officers — but it hasn't been able to get anywhere close to that target.
The department's reliance on overtime has raised concerns about burnout and low morale, a city audit found earlier this year.
In March, the city auditor's office identified a number of recommendations that could improve BPD's approach to overtime; as of this week much of that work has yet to begin, the police chief told council in a Sept. 29 information report.
Overtime is "typically triggered when a patrol team's staffing drops below 9 or 10," depending on the team, "or as other needs may dictate (crimes, emergencies, protests, etc.)," according to the BPD website.
That happens almost daily, the audit found.
Under the current staffing and beat structure however, the only significant way to curtail overtime use would be to hire more officers, staff has said. And that continues to be a challenge as veteran officers retire or leave for other agencies.
On Wednesday night, Police Accountability Board member Regina Harris asked whether the city had any hiring incentives in place to attract more applicants.
For now, the answer is no, Montgomery said, adding: "Some of those ideas are in the works."
Many agencies in the Bay Area have taken that approach already, and have been working to find creative ways to retain the officers they have — likely making it even tougher for Berkeley to compete.
"The whole industry is facing real difficulty in hiring right now," Montgomery said. "It's a difficult time for hiring and recruiting."
Even still, Harris called the seven-applicant turnout from the fitness test last weekend "extremely low."
"We would expect a lot more in a normal hiring environment," she said. "We need to get those incentives in place."