Berkeley Fire
Berkeley Way apartment fire damage estimated at $100,000
Three people sustained injuries related to minor smoke inhalation. Some 25 adults and two children were displaced.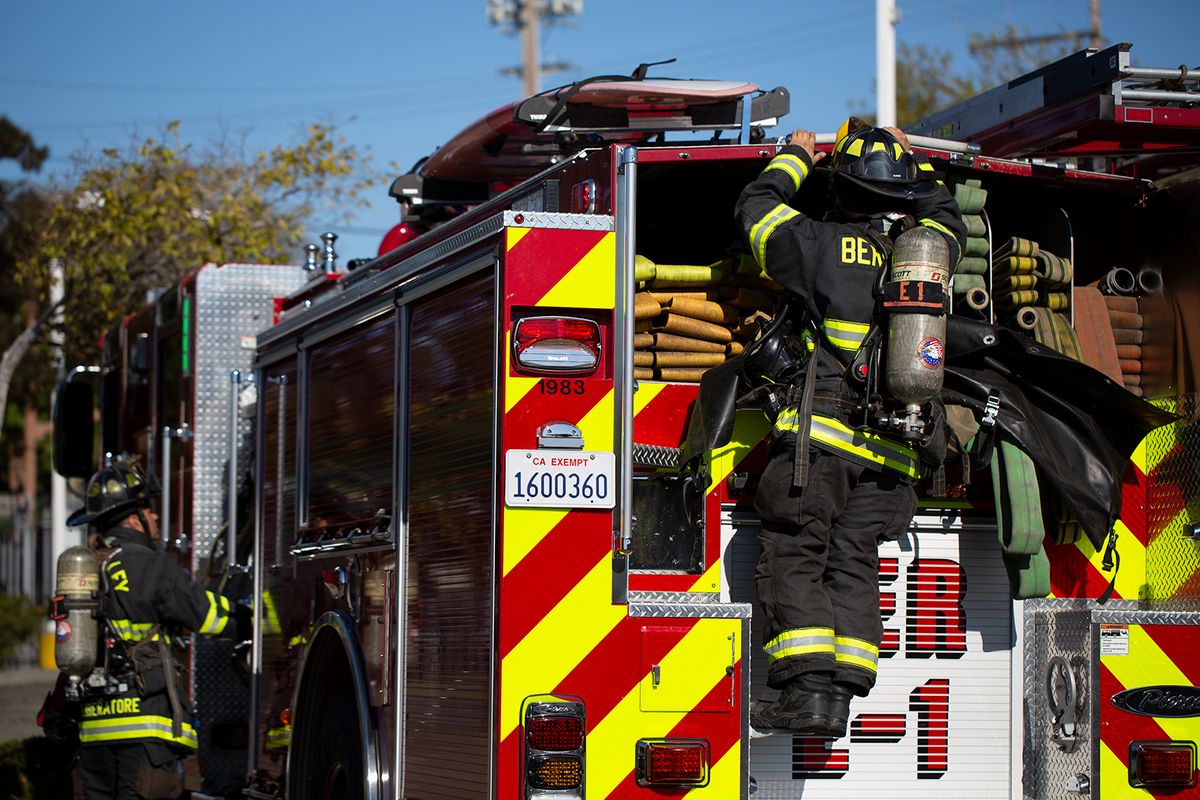 A two-alarm apartment fire on Berkeley Way earlier this month sent three people to the hospital and caused an estimated $100,000 in damage, according to the Berkeley Fire Department.
The fire's cause remains undetermined, Keith May, interim deputy chief of the Berkeley Fire Department, said Friday.
On Sept. 12, BFD received multiple calls about the fire in the 1300 block of Berkeley Way (near Acton Street) at 4:45 p.m. This indicated the event could be significant, May said.
Berkeley police officers responded to the area and were first on the scene.
They helped evacuate residents who were stuck in the three-story building "before being overwhelmed with black smoke," BPD said in a post on Instagram that included police bodycam footage of the rescue effort: "Responding officers went to the neighboring buildings and residences to evacuate them as well."
Firefighters arrived three minutes after being dispatched to Berkeley Way, said May, who is also BFD's spokesman. They saw heavy black smoke and immediately called for a second alarm to get additional resources to the scene.
Firefighters quickly shifted into rescue mode to get residents out of the 19-unit building, May said. Authorities helped at least six people get out of the burning building from the second and third floors.
"Thank You BPD and BFD‼️" one local resident wrote on Instagram. "I have a friend who lived there and BFD saved his little dog 🐶 which is his family!"
💡
See typos or other issues with the story? Drop a note to The Berkeley Scanner. We want to hear from you.
May said BFD did not need to use a ladder to rescue residents or take them out through apartment windows: Instead, they focused on helping people find their way through the smoke and out of the building through the door, he said.
Three people sustained injuries related to minor smoke inhalation, May said. They were taken to a local hospital for treatment.
The fire was declared under control just after 5:15 p.m., May said. The building had a "high fuel load," he said, meaning there were a lot of items in the area that made extinguishing the fire a challenge.
Ultimately, May said, about 25 adults and two young children were displaced by the fire.
The American Red Cross helped residents with housing vouchers if they had nowhere else to go, he said.